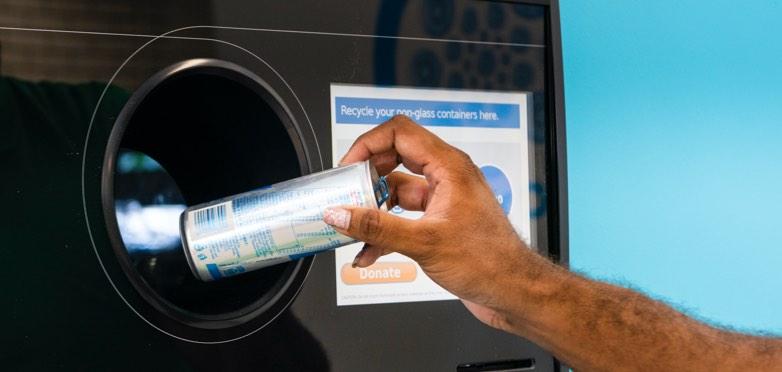 Refund type

---

EFT via member no. (scheme ID)
Retail cash voucher

Donations

---

Accepted with a member no. (scheme ID)

Insert uncrushed containers into the RVM so it can scan and count your eligible containers. RVMs count and check container eligibility via their barcodes, so crushed containers or those without legible barcodes won't be accepted. Containers like this may be able to be returned to the RVM operator's in-house bag drop service instead, if one is available.