When the Containers for Change scheme launched, Bob Norris, secretary of the local Lions Club, saw an opportunity. Together with the other members, he's raised funds to help a variety of people within the Cooktown community.
Enlisting the help of local businesses, from hotels to pubs and caravan parks, the Lions have managed to set up a regular stream of funding from container collecting. These funds are put directly back into the community to help those who can benefit most. The Lions have bought disability scooters for elderly residents, playground equipment and contributed towards the building of the swimming pool. They've also provided school scholarships for local children and helped families in need.
Their efforts have also helped clean up the environment and people of the area are now very proud of their tidy town.
"I think we all get a great kick out of helping people."
Bob Norris
Cooktown Lions Club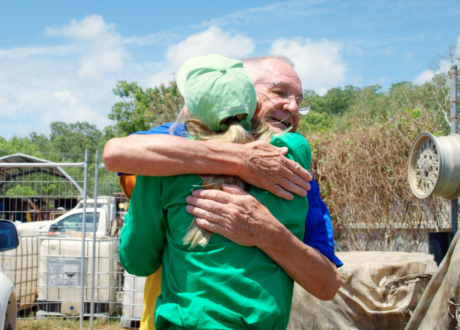 How group fundraising works
Get your whole network involved to increase the amount of money you bring in and maximise the change you make in your community. 
Learn more
Get a scheme ID for your cause
Share your scheme ID with supporters for an easy and efficient way for them to donate to your cause.
Sign up