TURN YOUR EMPTIES INTO EARNINGS
Save your empty containers from landfill and turn them into pockets of cash.  
How? By joining Containers for Change.   
We're celebrating the Queenslanders who've already returned 6 billion containers and counting – just like Daz, who's making a quick buck from smoko.  
JOIN THE QUEENSLANDERS MAKING CHANGE
Don't let those eligible empties go to waste.
Sign up to learn more about us and see how easy it is to register, make returns and start earning.
HOW IT WORKS
Every empty you save from landfill earns you 10 cents. You can either keep the change, or donate it to a cause you care about. 
Collect eligible containers
Most aluminium, glass, plastic, steel and liquid paperboard drink containers between 150ml and 3L are eligible.
Take them to a container refund point
There are different types of container refund points across Queensland, so find the right one for you.
Earn a refund or donate
You'll receive 10 cents for every eligible container you return which you can keep or donate.
GET STUCK IN
Whether you do it for money, the planet or a good cause, there are now more ways to cash in your containers. Start collecting today!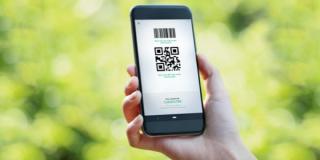 Get your member number
A member number is your unique code you use at refund points to get your refund sent to your bank account, PayPal or your favourite cause.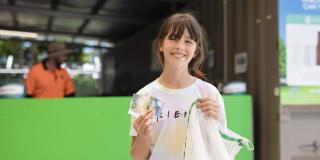 Find your refund point
Find your nearest refund point so you can start cashing in your containers.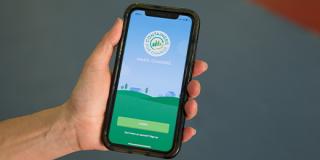 Get the app
Our app is packed with special features to help you, from your member number barcode and transaction history to a container eligibility scanner and handy maps.