Tanduringie State School has just 31 students, and when Covid restrictions hit, the school's major fundraising activity had to be cancelled.
Tania Fitzsimon, a school mum and member of the P&C, had a bright idea. With the backing of her small but energetic P&C, Tania got the school involved in the Containers for Change scheme.
The young students got the ball rolling by painting a 44-gallon drum with flowers and environmental pictures and placed it in their main eating area to collect juice and water containers. Soon the rest of the community got on board too – parents from the local mine and power station encouraged their fellow workers to start collecting containers for the school; nearby Maidenwell Hotel placed bins around their grounds so their patrons could help out too; and the local store, Maidenwell Trading Post, placed a large water pod outside their shop to collect contributions from all the locals.
When the Maidenwell Post water pod is full, Tania transports all the containers to their nearest refund point in Kingaroy, and the proceeds are donated to the school. Initially, they thought it would take some time to fill the water pod, but they often have to empty it every week.
Thanks to this initiative, Tanduringie P&C has been able to raise the funds needed to make a real difference to their kids' education, by providing facilities such as swimming lessons, sporting equipment and school camps.
The scheme has also made a big difference to cleaning up the environment in the area too.
"I'm very proud of what the P&C's been able to achieve."
Tania Fitzsimon
Tanduringie P&C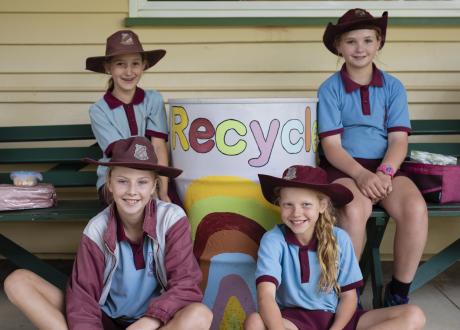 How group fundraising works
Get your whole network involved to increase the amount of money you bring in and maximise the change you make in your community. 
Learn more
Get a scheme ID for your cause
Share your scheme ID with supporters for an easy and efficient way for them to donate to your cause.
Sign up