A new way to return
A Containers for Change Pay It Forward station provides a simple solution for container waste in public spaces.
Installed in partnership with local councils, these baskets and docking stations attach to existing bins. Instead of throwing your empty containers into the general rubbish, you can use Pay It Forward stations to do your bit for the environment and help the local community.
The containers can be picked up by someone who wants them and returned to a refund point nearby. The collector may choose to keep the 10 cent refunds for themselves or donate it to a charity or community group.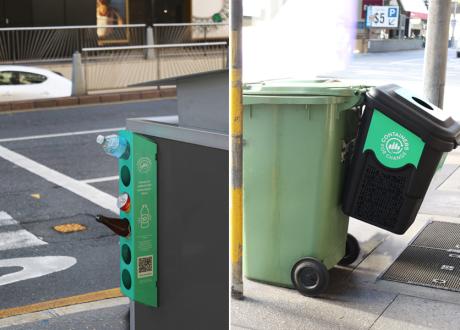 Keen to work with us?
Are you a local council or public land owner that would like to work with us to benefit the environment and your local community? We can help identify your infrastructure needs and provide branded Pay It Forward station solutions.
Get in touch