Would you like to support a charity or a community group?
Containers for Change provides exciting opportunities for groups and charities to raise much-needed funds. So, why not turn your containers into change today?
Raise money for charities and community groups
If you run or represent a community group or charity, the Containers for Change scheme is an easy and efficient way of helping you to raise money.
RAISE FUNDS
Find a cause to donate to
Looking to donate your refund but don't know where? We'll help you find a charity or community group that's right for you.
DONATE FUNDS
Find a charity or cause to support
Fundraising for a stronger future
See how Tanduringie State School use fundraising to support their students.
You can really make a difference
Don't just take our word for it. Here are some of the participants who helped make a real difference to the lives of others through the Containers for Change scheme. See how you can too.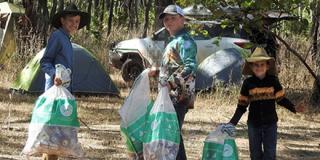 A race to recycle
Discover how the Containers for Change scheme transformed The Laura Races and Rodeo.
The Laura Races story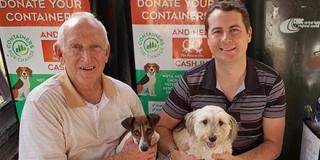 Taking care of our furry friends
It's not just humans that benefit from the Containers for Change scheme. Discover how CQ Pet Rescue has used it to raise funds for animals in need.
The CQ Pet Rescue Story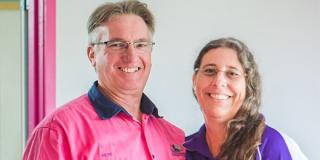 Keeping Central Queensland beautiful
By becoming a container refund point operator, Amanda McCasker's Kanga Bins have not only helped to keep Central Queensland tidy, but also created job opportunities for the disadvantaged.
Kanga Bins Story
Looking for more inspiration? See some of the other people who have benefited in our 'Be the change' section.