How it works
So, what happens to your 10¢ containers?
Returned accepted containers are sorted into their different types before being processed into ready for sale material (like crushed into bales).
This material is then sold to accredited recyclers, who use it to make new products, including 10¢ drink containers!
GLASS BOTTLES REINVENTED
Take a behind-the-scenes look at the journey of a 10¢ glass container that is saved from landfill and returned through Containers for Change.
WHAT 10¢ CONTAINERS CAN BE RECYCLED INTO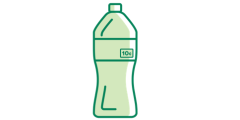 PET PLASTIC BOTTLES
- Beverage containers.
- Food packaging.
- Textiles.
- Pilot B2B pens.
- Shoes.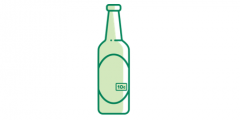 GLASS BOTTLES
- Beverage containers.
- Road base.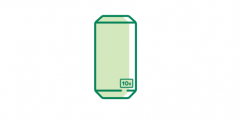 ALUMINIUM CANS
- Beverage containers.
- Electronics.
- Building products.
- Kitchen foil.
- Takeaway packaging.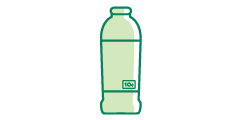 HDPE FLAVOURED MILK & 90% OR LESS JUICE BOTTLES
- Furniture.
- Bins.
- Construction material.
- Sunglasses.
- Shampoo bottles.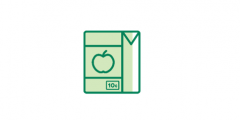 JUICE POUCHES & JUICE BOXES (FOIL LINED)
- Cardboard outers: recycled paper.
- Juice pouches: plastic furniture.
- Cask inners: construction and logistics pallets.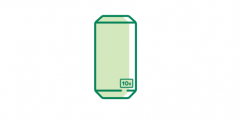 STEEL CANS
- Beverage and food containers.
- Utensils.
- Construction materials.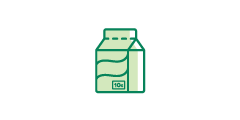 LIQUID PAPER BOARD NON-FOILED JUICE BOXES, FLAVOURED MILK & COCONUT WATER
- Tissue paper.
- Paper.
- Construction board.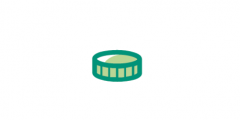 BOTTLE LIDS
- Novaplas construction components.
YOUR LIDS ARE RECYCLED TOO
Containers for Change here in WA, is the only container deposit scheme in Australia with a recycling solution for your entire 10¢ container (lid and bottle)!