FIND YOUR MEMBER NUMBER
If you have previously signed up for a member number and need help locating it, enter your email address below.
We'll resend you your member number and let you know how to save it to your phone's digital wallet.
ADD YOUR MEMBER NUMBER TO YOUR DIGITAL WALLET
If you have an Apple or Android mobile, you can easily add your member number to your digital wallet, so you'll never be caught without your details again.
LOG IN TO YOUR ACCOUNT
Head to the member number login page using your mobile device.
Once you have signed in, select the member number account you would like to add to your wallet — some people may have both a personal and group member number.
FIND YOUR MEMBER NUMBER
Select the main menu and navigate to the member number page.
There, you'll find the ID and barcode of the account you selected.
ADD IT TO YOUR WALLET
Scroll down, and below your member number you will see the option to add it to your Apple or Android mobile device.
Click on the option relevant to you, and your mobile will do the rest!
USING YOUR MEMBER NUMBER WHEN RETURNING CONTAINERS
SCAN OR SHOW YOUR MEMBER NUMBER
During your next return, scan (or show) your member number.
If you're doing Drop & Go (Bag Drop), write your member number and name on a tag and attach it.
 
BRIGHTEN UP YOUR LIFE!
If you are scanning your member number from your phone's digital wallet, make sure the brightness is turned up — this will help the scanner see your barcode.
MEMBER NUMBER NOT SCANNING?
No worries!
Let a friendly staff member know and they'll be happy to help.
Introducing our trailblazing app
Sign in with your member number to track the 10¢ containers you've saved, money you've earned, and your charitable donations.
Download the app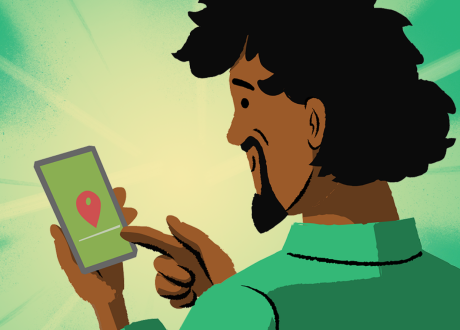 We're here to help! 
If you have any questions, visit our FAQ section or click the link below to contact us.