What happens after returning?
Download our app
Returning 10¢ containers on the go? Whether you're at home, at work, or holidaying across WA, a Containers for Change refund point may be closer than you think.
Download the app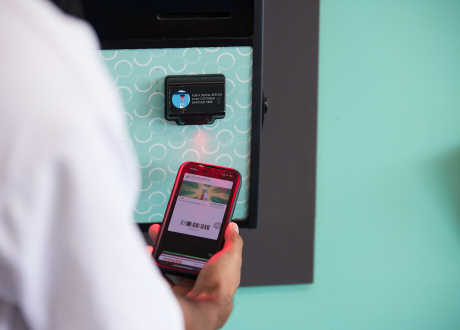 RETURNING 825+ 10¢ CONTAINERS?
Look at you go trailblazer! But wait — if you're returning 825+, we'll need to see your photo ID first!
If you're returning 1,500+, we'll also need to take a copy of your ID and ask you to fill out one of our declaration forms (and congrats on a seriously impressive haul!).
To understand how we keep your personal details under lock-and-key, chat to the team at your local refund point.
And remember — transactions can't be split.
Why do you need to see or copy my ID?
Believe it or not — it's a tax thing.
Our refund points have to comply with the ATO rules, the Waste Avoidance and Resource Recovery Regulations, and their Operator Agreement.
What type of photo ID is accepted?
We need a copy of your official photo ID.
You can bring your driver's licence, proof of age card, or passport (Australian or international).
What if I don't show my ID or sign a declaration?
Unfortunately, we won't be able to accept your return or provide you your refund.
COLLECTION SERVICES FOR YOUR ORGANISATION
There are many refund points who can team up with your organisation to pick up your 10¢ containers for you. 
Use the link below to find out more information about how to partner with your local refund point. They'll be happy to discuss your organisation's collection goals, logistics and fees, and any other ways they may be able to provide support.
Partner with your refund point