IT'S AS EASY AS 1, 2, 3...
When you recycle with Containers for Change, you get a 10 cent refund for every eligible container you return.
Not in WA? Click here
Collect eligible containers
Get collecting
Take them to a refund point
Get returning
Earn a refund or donate
Get your refund
BEFORE YOU START - GET A SCHEME ID
If you're new to the Containers for Change or just don't have one yet, a scheme ID is a great way to receive your refund straight into your bank account.
1. Collect eligible containers
Not all containers are eligible. Here's a way to remember which ones you can return:
Aluminium is a win. Glass and plastic are always in. Steel and paper are good to go. But milk and wine bottles are a no.
LEARN MORE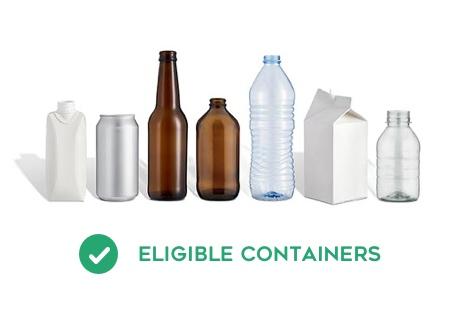 2. Return your containers
There are four different types of refund points available in Western Australia. The best one for you could depend on how many containers you're returning and how you would like to receive your refund.

FIND A REFUND POINT NEAR YOU
Search for your local by postcode or suburb.
New to the scheme? Don't forget to sign up
3. EARN A REFUND OR DONATE
All eligible containers are worth a 10 cent refund that you can either keep or donate to a charity or community group.